1.8 Gbps Downlink | 250Mbps Uplink | 5G/4G DSS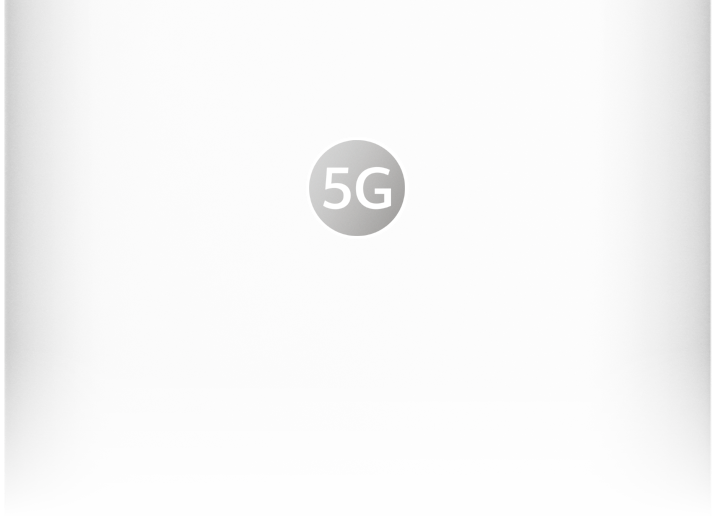 GHTelcom 5G CPE 3 allows you to set up a whole-home mesh network system, which offers seamless Wi-Fi throughout your home. As you walk around the house, the connected device will automatically switch to the strongest signal in the system.
Mobile Broadband: Zero Touch,Plug & Play for Various Scenarios
Flexible Home Broadband
Continuous Network for when Renting on a Short-Term Basis
Economical and Convenient Network Access for Small and Minor Enterprises
Cost-Effective Network for Shops and Stores
Secure Network Monitoring
Network Access for Agriculture, Forestry, Farming and Fishery
Convenient Network Access for Construction Sites and Warehouses
Multiple Network Use in Student Dormitories
Want to watch
4K TV
and enjoy high upload speed, then choose 5G CPE 3.
One SSID for dual-band, 5GHz Wi-Fi is priority. 5GHz Wi-Fi up to 2402Mbps, 2.4GHz Wi-Fi up to 574Mbps. Wi-Fi channel optimization supported, click the Optimize button to always keep Wi-Fi best performance.
Dynamic Spectrum Sharing Supported
In different deployment phases of the LTE and NR networks, LNR shared spectrum can be dynamically allocated to the two RATs (minute-level) based on their network load. Only one RAT can use the shared spectrum at a time. 
One-Name Wi-Fi, Seamless Roaming
supports one CPE and five Wi-Fi routers
switching time when traveling among mesh units
once changed Wi-Fi name or password
Game Turbo, Improve Your Gaming Experience Vastly
near & middle field >100ms latency reduced
far field > 100ms latency reduced
Manage Your Home Network
Effortlessly with App
Dimensions: 90 mm x 96.6 mm x 178 mm
Weight: About 600 g (excluding the power adapter)
Communication Standard: 3GPP Release 15
Applicable Network: 5G/4G
Network Mode: NSA/SA
5G Transmission Rate: 3.6 Gbps/250 Mbps (Theoretical value. The actual rate depends on the operator)
4G Transmission Rate: 1.6 Gbps/150 Mbps (Theoretical value. The actual rate depends on the operator)
Antenna Type: Built-in 5G/4G primary and secondary antennas
Transmission Standard: Wi-Fi 6, compatible with 802.11ac/n/g/b/a
Transmission Rate: DBDC 2976 Mbps, 5 GHz 2402 Mbps (theoretical value), 2.4 GHz 574 Mbps (theoretical value)
Frequency Band: 2.4 GHz & 5 GHz
Antenna Type: Built-in dual-band Wi-Fi antennas
Balong 5000 chipset, Gigahome Wi-Fi chipset
2xRJ-45 for data, GE (1 LAN/WAN+1 LAN), No RJ11, 1xSIM card slot (4FF), 1×Hi(WPS) KEY/1×Reset KEY
Power/Reset/H, support HUAWEI HiLink device password-free access, modify Wi-Fi name/password auto sync
5G/4G/Wi-Fi/Ambient Light Strip
Power: &lt24 W
AC / DC Power Supply: AC: 100 V – 240 V 50 Hz / 60 Hz, DC: 12V/2A
APP: HUAWEI AI Life APP (Android), HUAWEI Smart Home APP (iOS)

More Functions: Mobile network (5G/4G) access, Ethernet access, 5 GHz preferred, SMS service, firewall, PIN protection, MAC address filtering, Wi-Fi encryption authentication, VPN tunnel/VPN penetration, IPv4 and IPv6/IPv4 dual stack, multi-APN, WebUI, HOTA, etc
Temperature: Operating temperature: 0 °C ~ 40 °C, storage temperature: -20 °C ~ +70 °C
Humidity: 5% ~ 95% (non-condensing)
5G CPE Pro 2: 1 (standard)
Power Adapter: 1 (standard)
Quick Start: 1 (standard)
Ethernet Cable: 1 (standard)
Warranty Card: 1 (optional)
1. Product
2. Certificate
3. link3
4. link4